Each year The Salvation Army provides 56 million meals to those who are facing the threat of food insecurity.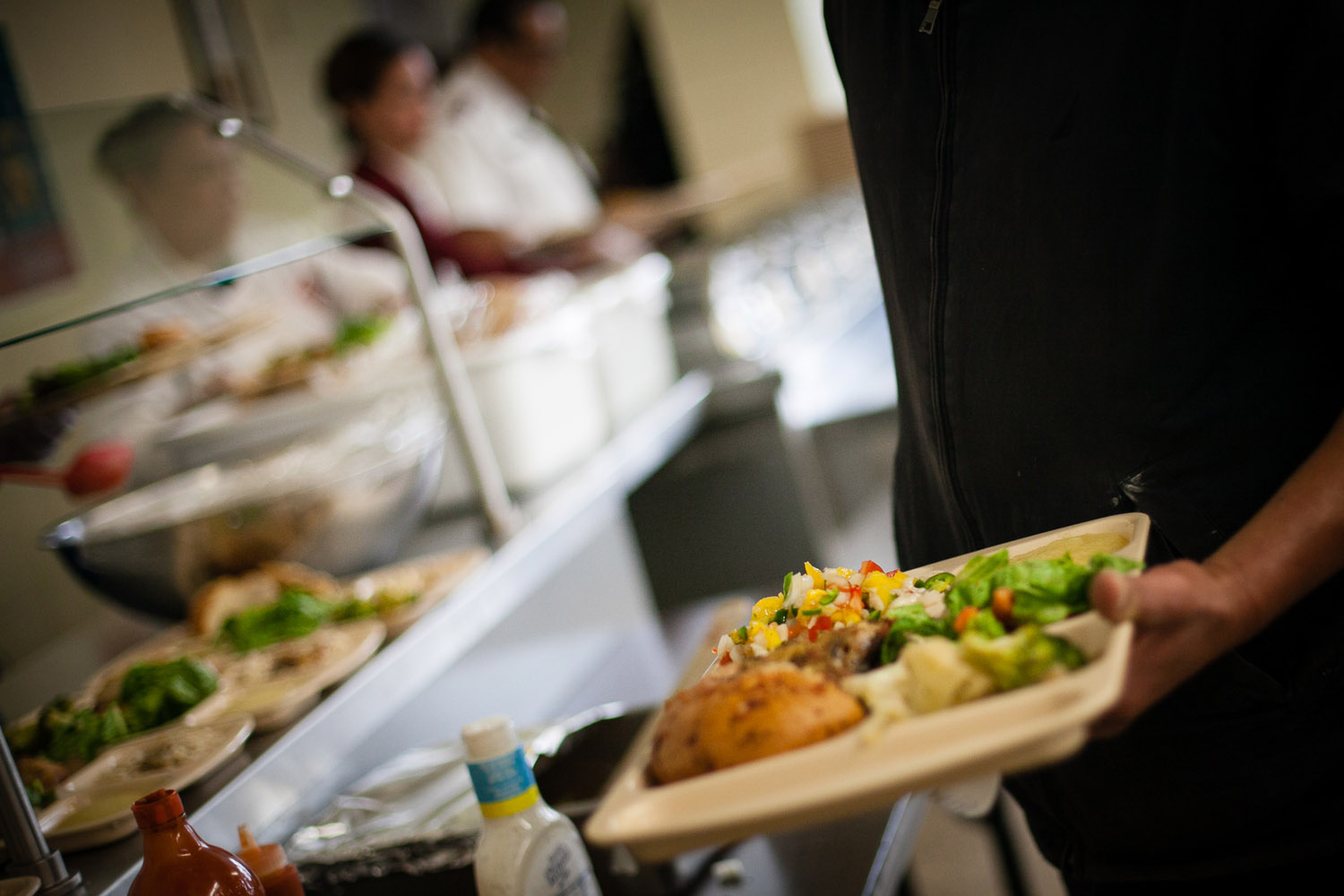 Food Pantries
By offering access to free, fresh produce and canned goods, we provide valuable meal supplementation while helping those in need maintain their independence and dignity.
Meal Programs
From sit-down meals that provide nutritious food and valuable human interaction, to mobile meals that deliver much-needed sustenance to those who cannot reach a food distribution center, we ensure that the most vulnerable members of society do not go hungry.
---
Tri-Cities Corps Food Assistance Programs
Appointment Only Emergency Food Pantry

Monday
1:00 pm to 2:00 pm
Los Robles Apartments in Union City

Tuesday
12:30 pm to 1:30 pm
Harbor Lights Church in Fremont

Thursday
2:00 pm to 3:00 pm
Centro De Servicios in Union City (Produce Only)
Picture ID required for adults. Medical Card or Birth Certificate for children. Piece of mail with address and proof of income required to register. Picture ID Or TSA card required to pick up food. Diapers, wipes, and personal care products are offered when available.

Newark, Fremont, and Union City residents can receive non-perishable pantry items once every 30 days. Please call us at (510) 383-9300 to make your appointment.
Alameda County Community Food Bank Hotline Referrals

Monday / Tuesday / Wednesday / Thursday / Friday
1:00pm ? 3:45pm
Please call 1-800-870-3663 for assistance.
 
USDA Commodities

Third Friday of each month (Schedule changes will be announced.)
1 pm - 3 pm

Must bring a piece of mail with address to register. Please bring TSA card if you have one to pick up food.

Newark, Fremont, and Union City residents can receive a bag of non-perishable pantry items once per month. One bag per address.